INSPIRING CREATIVE PROBLEM-SOLVING, EMPATHY, AND TEAM UNITY THROUGH THE JOY OF ART
"Outstanding presentation."
"one of the Best Presentations we've ever had."
- North Dakota Library Association

keynote speaker

corporate team building

breakout sessions
David Michael Slonim
is an abstract painter, award-winning childrens' author/illustrator, workshop instructor, and public speaker.
His uplifting presentations inspire creativity, encourage empathy, and promote problem-solving skills for building harmony in relationships…
… all while sharing unexpected insights from the world of art.
WHY HAVE AN ARTIST SPEAK TO YOUR GROUP?
Because thinking like an artist will help you:
1) Keep focus on the BIG PICTURE while managing details
2) ADAPT to change
3) Help you THRIVE within CONSTRAINTS
4) Create HARMONY in team relationships
5) Communicate with CLARITY.
Your work is your masterpiece. I'd love to help inspire your team to achieve your goals.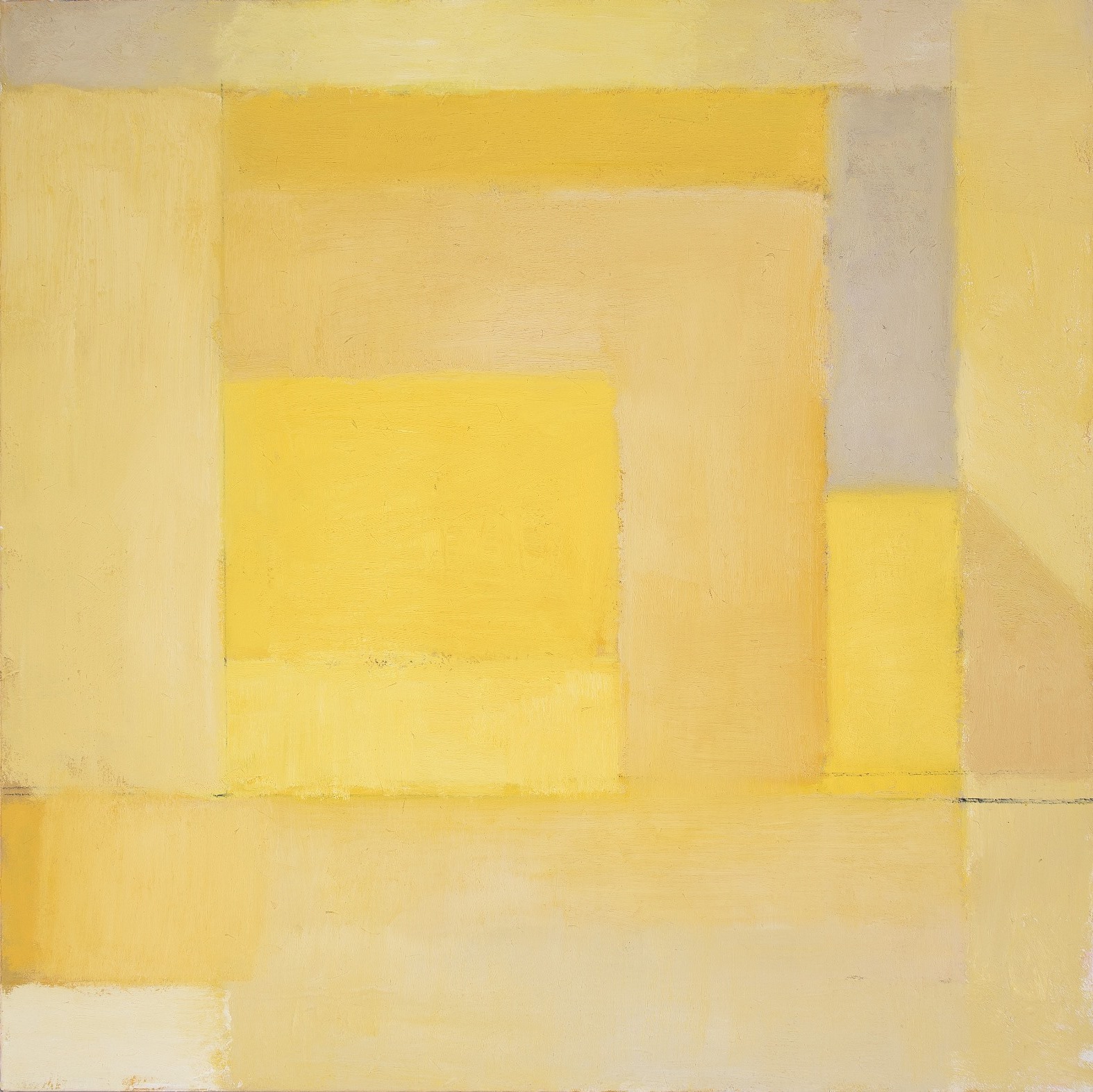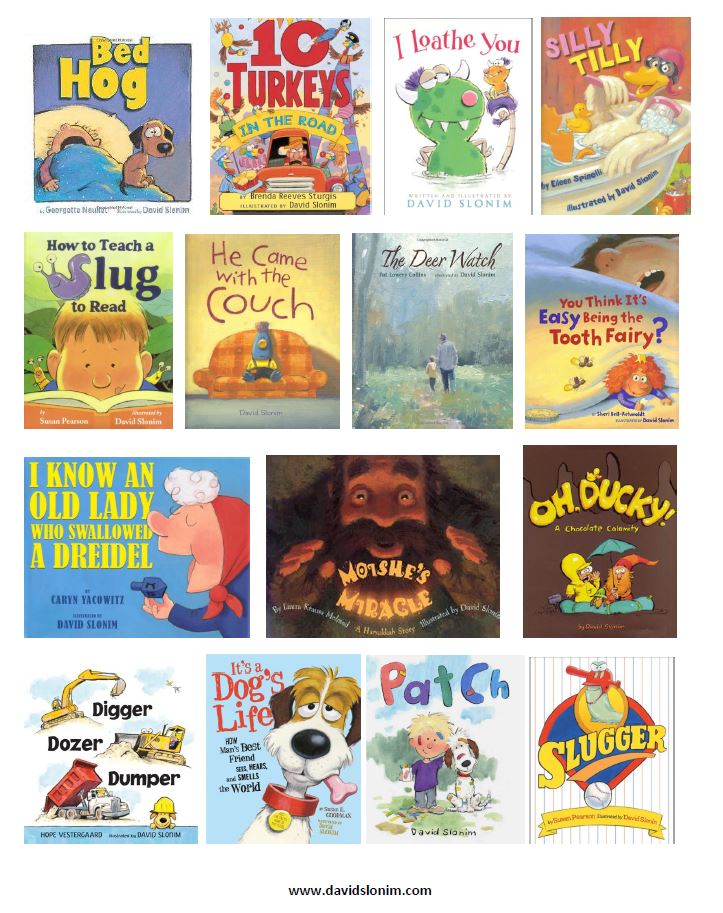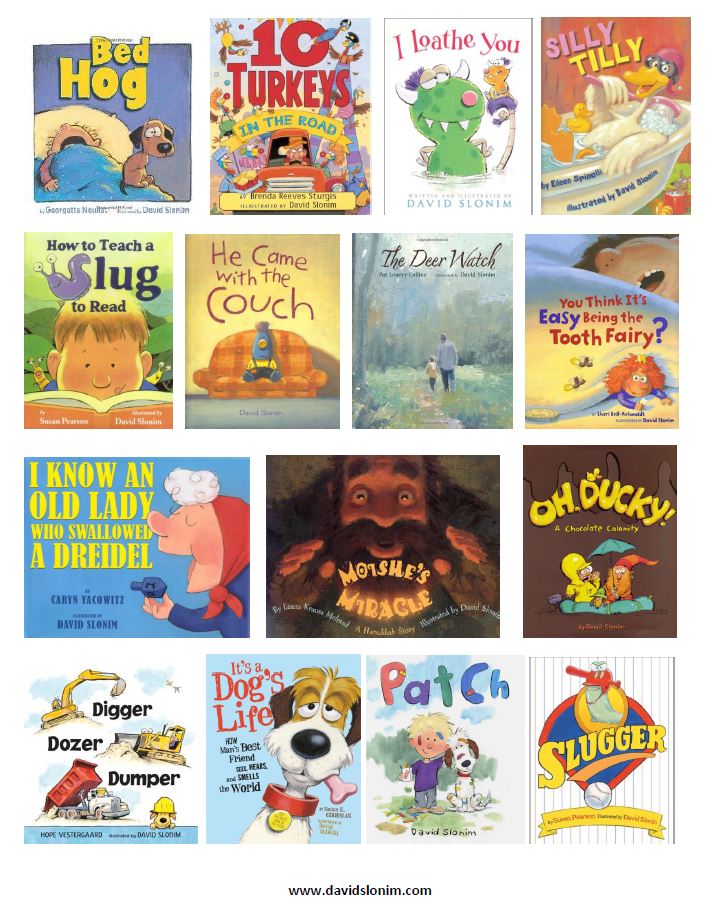 PRESENTATIONS
DON'T FORGET THE NOSTRILS | Empathy & Perseverance
ABSTRACT ART: MUSIC FOR YOUR EYES | HARMONY IN RELATIONSHIPS
YES, YOU CAN DRAW | RISK TAKING, EXPERIMENTATION, & GROWTH
the gift of limitations & obstacles | creative problem solving
YOUR IDENTITY IS TOO TIGHT | YOU ARE MORE THAN YOU BELIEVE
CUSTOM PRESENTATION | CREATED FOR YOUR AUDIENCE
BREAK-OUT SESSIONS
the triple layer cake of doom | excuses, fears & lies
steer into the fear | The gift of FEELING INADEQUATE
REINVENTING YOU | REDEPLOYING YOUR CORE SKILLS
ONE BIG IDEA | HARMONY IN YOUR WORK AND PERSONAL LIFE
WE DID IT | HUMILITY, RESPECT AND ADAPTABILITY IN TEAM EFFORT
YOU TALK FUNNY | COMMUNICATION FOR HUMANS
CUSTOMIZED TOPIC | DESIGNED FOR YOUR SPECIFIC GOALS
GET MORE DETAILS: slonimdavid@gmail.com
RECOGNITION / REVIEWS / EXHIBITIONS / AWARDS
over 25 years of experience connecting with audiences
Don't beat yourself up for not having David speak at your last event!
Put that GUILT-O-MATIC away and book your next event today!
"By far the best presenter I've seen."
- Faculty member, Waterville Primary, OH
Visually rich, funny, &
insightful presentations
Connecting with audiences for over 25 years

Presentations tailored to your group and your EVENT

Multiple presentations to choose from
"An engaging, entertaining, and enthusiastic speaker."
- Janet Brewer, Anderson University
"I can't thank you enough."
- C.C.
"Connecting with an audience through art and laughter to help others succeed with excellence - it's one of the most energizing things I get to do." - David
Schedule your event today!
slonimdavid@gmail.com